Two ways to connect.
Whether you want to chat with three people or three hundred, OneClick's innovative products bring you into a more meaningful video connection with a simple click. No downloads, no hassle. Just real conversations.
Meeting Rooms
Your next meeting is just one click away.
Connect with up to 12 people in your own video meeting room. Your link is personalized and permanent, so it's easy to remember. Learn more.
Create Your Free Room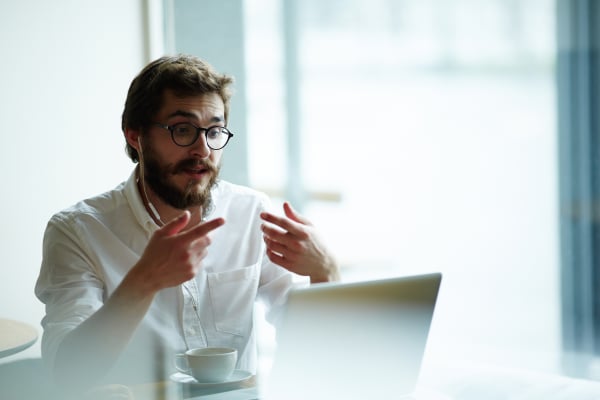 ---
Live Video Events
Host virtual events for larger audiences.
Share skills, knowledge, and support through interactive live video events. Turn your audience into participants with breakout groups. Learn more.
Start your free event
---
OneClick for Education
Video Meeting Rooms
In colleges and universities everywhere personal Meeting Rooms provide virtual face-to-face solutions for holding office hours, conferences, and study groups. Admissions and career counselors find interviews more impactful when prospective students meet over live video.
We make connecting face-to-face easy for your small team, wherever they are in the world. Our Meeting Rooms are ideal for 1-on-1 consulting, freelancing, mentoring, counseling, interviewing, and bringing together remote teams of up to 12 people.
Experts, coaches and trainers use meeting rooms for regular and effective 1-on-1 coaching and small group workshops. The platform's simplicity and ease-of-use saves time when on-boarding new clients, so you can quickly get to what matters: the training.
Our easy-to-use video chat platform makes social engagement accessible to everyone. Meeting Rooms are the perfect size to offer a comfortable and convenient setting for groups of up to 12 to share hobbies, host book clubs, and connect families and friends.
Research funded by the National Institute on Aging (NIA) has shaped the design of our products, making them easy for older adults to use. Our aim is to help reduce social isolation in this population and mitigate the associated negative health outcomes.
Live Video Events
Sharing campus speakers and learning opportunities is simple using the Live Video Events platform. Presenting content to alumni keeps them informed, and meeting in small video breakout groups helps strengthen their school and individual connections.
Use our Live Video Events platform to easily connect teams of any size with interactive presentations to share reports and host multiple speakers. Engage your team members with small video breakout groups where they can discuss a topic, collaborate, or socialize.
Corporations, coaches, and experts use Live Video Events to host interactive workshops. The best training is never one-way communication. Host a presentation for a large audience before dividing them into small breakout discussion groups to collaborate, practice, or role-play.
Live Video Events enable large groups to network virtually with face-to-face communication. Alumni groups, chambers of commerce, and special interest groups can extend their reach and bring more of their members together for networking, support, and social engagement.
Our Live Video Events platform is ideal to connect older adults and caregivers for training, support, and social engagement. We are currently working with organizations in the longevity market to implement our research in real-world settings.
Trusted all around the world.
"Oneclick.chat has allowed me to purge skype from my machine and my consciousness. At last, a crystal clear, ultra-simple way of seeing the folks you want to talk to, whether business or personal. I'm already dependent on it and I love it madly!"
Ken Atchity, Literary Manager/Producer
"We work almost 100% remotely so it's hard to feel connected to each other and clients, but this technology has made us feel closer and made our conversations more efficient and personal. Oneclick.chat is so easy! We're more engaged than on the phone, but we don't have to drive hours to be in person!"
Kelly Jarvis, Chief Revenue Officer, Enradius
"OneClick easily sorts larger groups of people into small groups that really facilitate genuine conversation and relationship building. It's the one tool that allows us to build a sense of community without having to meet in person."
Dylan Mcnally, Venture for America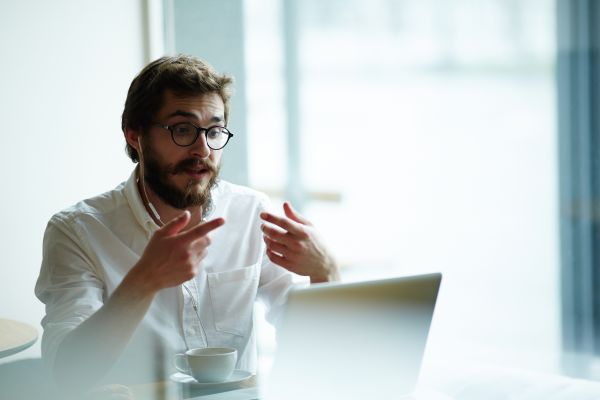 NIH awarded OneClick.chat a grant to help fight social isolation.
OneClick.chat has teamed up with the University of Illinois to pilot our platform's ease of use with adults over the age of 70. By helping them more easily connect with family, friends, and other older adults with shared interests, our platform may mitigate negative health outcomes from early-onset Alzheimer's to late-life depression and mortality.